||Sri Rukmini Sathyabhama sametha Sri Prasanna Krishnaswamy Parabrahmane Namaha ||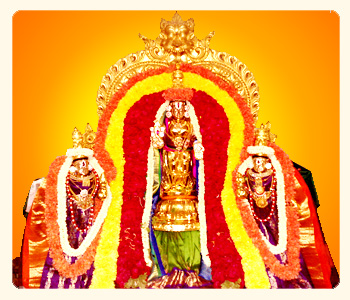 The temple has the facility for celebrating religious occasions like Upanayanam (Thread Ceremony), Marriage, Birthdays, other religious and cultural activities. For all the occasions, the temple has in-house infrastructure, particularly cooking arrangement, dining tables, electricity backup, ample car parking etc. All these facilities are available to devotees at a nominal contribution for the temple development. Catering is also available for devotees on request.

Further, there are permanent sevas like, Vishnu Sahasranamavali Seva, Kalyanothsavam, Janmashtami, Sri Nrisimha Jayanthi, Sri Rama Navami, Alwar Aachaarya Thirunakshatrams, Dhanur Masa Pooja, Vaikunta Ekadashi Pooja etc.

Contact the management for more details.
Sri C D Sudarshan Iyengar. Ph: - 080-23381184, +919845523891
Sri B G Ramprasad. Ph: - +919880481555
Sri Venugopala Bhattar. Ph: - +919886533220